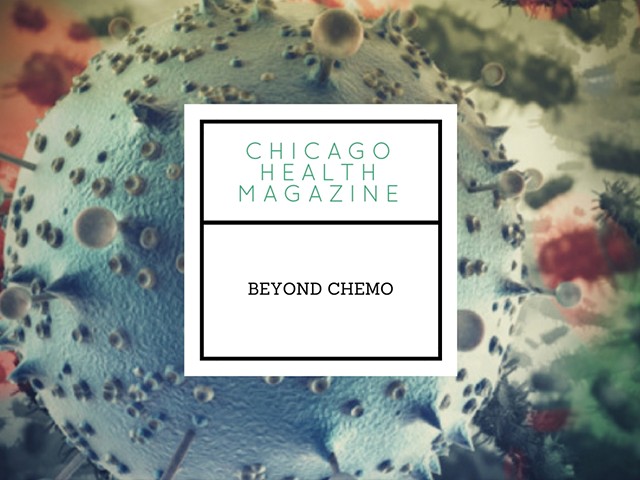 Beyond Chemo: Immunotherapy treatments rev up immune system to fight cancer
Chicago Health Magazine
August 2016
Read part of the story below, or see it in Chicago Health Magazine
Have questions about this story? Let's chat
Six years ago Henry Kawell, then 72, heard news that rerouted his life: He had a tumor growing in his right lung.
His oncologist ordered the tumor removed via surgery, but there was more cancer in the lining of Kawell's lung. He underwent two years of chemotherapy and could only stay on the first drug for six months before switching. "It was just so powerful. I could hardly use my right arm for a while," he says.
The chemotherapy also sapped Kawell's energy, but scans showed no cancer activity—until 2013. Then five tumors appeared in Kawell's right lung, each less than an inch long. Oncologist Maria Quejada, MD, at Edward-Elmhurst Health, recommended more chemo. Kawell prepared for another battle.
Because cancer cells are particularly adept opponents, they can shield themselves from the immune system, growing fast and spreading far. At the University of Chicago Medicine, medical oncologist Jason Luke, MD, FACP, explains that some cancers block the immune system from recognizing cancer cells or block the immune system from attacking.
The major issue researchers face now is why the immune system sees and acts on some cancers but not others. "That's the 50-zillion-dollar question," Luke says.
Oncologists hope the answer lies in teaching patients' immune systems to recognize and fight cancer. Enter their latest weapon, full of promise: immunotherapy.
"Immunotherapy has revolutionized our approach to cancer treatment," Luke says. "This will be the center of cancer research over the next decade."
...to read more, click here.